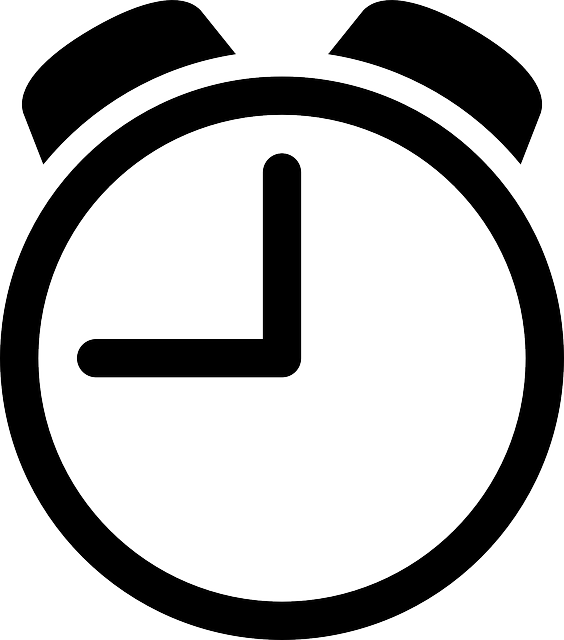 Est. reading time: 3 mins
Do you manage a recruitment agency and you feel the work of your employees is not producing the desired effect? The documentation is chaotic and it takes far too much time to find a required piece of information? We provide service to people just like you. A well-tailored IT system may be a solution to your issues.
Development of a recruitment agency
What are you doing wrong? And how to do it right!
1. You lack a standardized database
You probably can refer to your own experience on this: there are general rules of organizing data but each person has their own ways which makes it almost impossible to find a piece of information you need. The data is gathered in Excel, Word or on LinkedIn because, obviously, everyone knows and remembers where they save files. But the reality is: they don't.
2. You manually publish job offers
On how many sites do you publish your job offers? Now think how much time you could save if you only saved your job post in one system, which would be integrated with external job posting sites and would publish the offer for you on your chosen sites. A well-tailored IT solution would end your time-consuming process of manually copying and pasting the job offers in multiple places.
3. You have no tools to control the completion of tasks
The lack of space to list the delegated tasks makes it harder to control the completion of those and communicate. Think about your last situation when the completion of a task by one person was necessary for the next person to continue with the project. How did they communicate with each other? Was it by email, in person or through Facebook? A good IT tool will let you quickly move the tasks from one person to another and avoid ambiguities or misunderstandings.
4. The data you gather is not precise enough
The information saved in different places can easily become vague. As much as the way of saving sensitive data is obvious, the rules of saving specific details about an applicant may not be as straight-forward. Even the level of language formality may become an issue – a text box can encourage an over-enthusiastic creativity of some employees . That's why for creating applicant profiles it's best to use a template available through the application, which will contain text boxes and gaps that allow the choice of one or more of the set options.
5. You create documents manually
Are you creating the contracts, applicant profiles, and other documents in Word or through Google Docs? It is not the best option – not only is it time-consuming but also impractical. With a well-tailored application, a certain part of the gaps in a template will be filled in automatically. An additional advantage of such a solution is eliminating the risk of human error resulting from doing the same thing repeatedly.
6. It takes a long time to find a required piece of information
No wonder, if your data is gathered in multiple places. Not to mention you have no advanced tools such as filters to make the searching easier. Think about how much time your employees would save if they could use filters to search the applicant database using any parameters and a combination of those. It is possible!
7. You have to send texts and emails to applicants manually
We won't argue – it is definitely nice to receive a personalized email but what if you have to send a text containing the same information to 200 people? It is no longer kindness but more of a tedious, recurring task, which should really be completed automatically with the use of your application rather than your employees.
8. Your website is not synchronized with a system
Say your company website allows the applicants to apply for the jobs themselves. Where does the application go? Is it the mailbox of your employee, the team leader, yourself? It could be automatically added to the system, which would eliminate the risk of adding duplicate profiles or applications.
9. You calculate commission manually
Well, maybe you at least use your calculator . As we know the commission will be different for partners, people employed directly, and people employed through the agency. Moreover, any other benefits are calculated based on different rules. There's plenty to do and you could save all that time using one well-tailored application!
10. Your data is not available in foreign languages
Which can be quite an issue in multilingual teams. Lack of tools to quickly translate data can also pose a problem if you deal with a CV that is written in a foreign language. Recruitment software allows you to translate the uploaded data into any language in just a few seconds.
These are only a few of the potential reasons why your recruitment agency may be ineffective. The situations above are the stories of our clients who asked us to develop a bespoke recruitment application, which would not only save time but also increase employee efficiency and make the performed tasks more intuitive. What does this look like in practice?
How to make your agency more effective
With a bespoke web application, it becomes an easy task. All you need to do is make a detailed analysis of your needs.
• What are the things done within your company that are ineffective?
• How should you change the approach to those to increase efficiency?
• What would be the most optimal way of taking notes and saving information, which should become standard?
• Which pieces of data should be automatically put in documents and forms?
• What language options do you need in your system?
• What filters do you want to use for your search results?
Once you have answered these basic questions (during your conversation with an IT advisor, you will discover more), it is necessary to design suitable IT solutions. A functional recruitment application doesn't have to be a large system – we believe the software should only have those elements that you really need and will actually use. That's why it's you who decides what the system's going to comprise of and how it's going to work. The main benefits you will get from a bespoke recruitment application are:
• All your data gathered in one place saved in a standard and practical way;
• Searching through data made easy using a combination of filters;
• Translation of files and the option to save data in many languages;
• The option to generate PDF documents;
• Gaps in forms automatically populated with data saved in applicant profiles;
• Automatically calculated rates and commissions;
• No profile/application duplicates;
• Compliance with the existing law.
There are many more benefits but why don't you find out for yourself! Are you ready to make your agency more effective and competitive? We are here to help you achieve that!
---