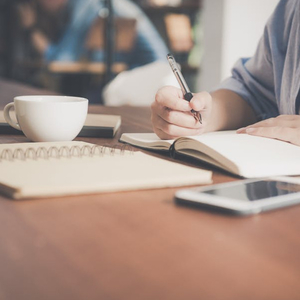 MVP Application Development
---
What is a Minimum Viable Product?
An MVP is a basic version of the actual product. It should have only the core features - just enough to provide certain value to your customers. Any too fancy elements are a no-no when it comes to an MVP as they generate an unnecessary cost. Those should be left for further updates. The aim of building an MVP is to get valuable feedback from the early users of the application in order to set a clear direction of the app development. Your MVP may be the base for further development. Potentially, it can earn money even before you turn it into a full-sized application.
Why is it important to build an MVP?
If you want to transform your app idea into a business, building an MVP is the essential part of your application development. Your MVP becomes a tool for major research on the market you want to enter with your application. It will help you to get to know your potential or existing customers' needs and expectations about the final product.
An MVP can:
-confirm that you are heading in the right direction; it can be the first basic version of the actual application that will be developed further into an advanced, expanded version;
- show what are the assets and weaknesses of your concept to give you an idea of how to improve it on the way to success;
- worst case scenario: prove that the idea has no real chance of success and it may be better to think of another concept for a business.
MVP examples
You may think that an MVP is a somewhat theoretical idea. It is because, even if you have used some MVPs, it is nowhere said that it is what it is. Why? A correctly designed MVP should be fully functional and provide a good user experience in such way you don't know it is not finished.
They also started from MVPs:
- Uber,
- Airbnb,
- Dropbox.
Advantages of the MVP approach
Save time and money with an MVP

How much does it cost to build a Minimum Viable Product?
In most cases, the cost of any type of software development is estimated individually and depends on many factors. We know that you want to get a good idea of how much it will cost you to build your MVP, keeping in mind you need to leave space in your budget for further development work, which tends to be costly. That's why we want to offer you a fixed price for this project. € 8 000 for 3 weeks of our intensive work topped with the deployment of your MVP.
How to plan your MVP development?
If you already have a mockup of your application, study it and cross out any features or design elements that do not add up to its basic functionality.
See if there are still any elements that could potentially wait for further updates.
Make sure that everyone involved in the process of building the MVP is aware that any improvements can be done later and only if there is a visible demand for those.
Keep in mind that your MVP should accomplish one or more clearly defined tasks. Think of a way to measure the effectiveness of the MVP in respect of these tasks.
Remember the idea of SIMPLICITY.
Develop your MVP with us
Plant your idea and we will grow your MVP in 3 weeks.
We offer:
- 3 days of consultations with English- or Polish-speaking advisors, developers, product owners, SEO specialists, graphic designers and copywriters, during which we want to discuss your idea and establish the core features of your application,
- User traffic estimation,
- full documentation of your MVP,
- Layout of your MVP and the final application
- Wireframe/mockup/prototype of your MVP
- SEO, UX & UI design,
- BPMN for all the processes included in your application,
- Discussion on pros and cons of technologies that may be used in your MVP development,
- Secure methods of coding and encryption,
- Hosting for you MVP - no extra expenditure on your side,
- Source code and database of your MVP,
- Estimation and offer of developing the actual application.
All that for a fixed price: € 8 000
No extra charges.





Trust a company with valuable experience:
100 + completed projects