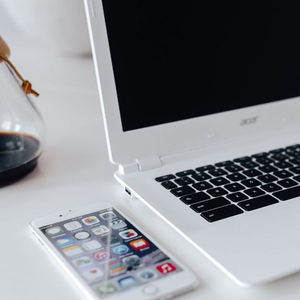 Bespoke CRM system
---
What should an effective Customer Relationship Management system be like?
A well-built CRM should be systemized, centralized and mirror the processes in your company. It should streamline the workflow and improve your employee efficiency. A well-designed CRM is a perfect tool capable of increasing sales, making savings and improving your engagement with your customers. A perfect CRM can't be a canned solution, it should be tailored to your specific needs and reflect the processes in your company faithfully. To achieve this, your CRM needs to be a result of successful and productive communication between you and an experienced software house.
When to choose a bespoke CRM system - what do you need your CRM to do?
Bespoke systems are a great tool to optimize workflow in a company but not all the companies do require such solutions. If you identify with the below statements, a custom CRM is a solution for you.
- The processes in your company are unique and complex;
- You have tried working on an off-the-shelf CRM but it failed to meet your expectations;
- Your CRM lacks functions you require on a daily basis;
- Your CRM is too complex and has many modules/options that are not useful for your company and make the system difficult to use;
- You need your employees (e.g. sales reps) to have immediate access to the stored information, which is slowed down by the need to skip certain elements of the software;
- Integration of your existing systems is either impossible or very expensive and time-consuming;
- Your employees often point out the shortcomings of the system they use.
Advantages of a custom CRM system
Did you know that your ideal CRM can:
1. Be available for as many employees as you want with no requirement for licenses for each new user. This means no additional cost once you have purchased your software.
2. Be easy to use. As simple as it may sound, most of the canned solutions fail to satisfy this basic need. Extra modules that are not really useful for your processes, imposed control-panel and sequence of the screens - all these can make your CRM a poor assistant as you need to go around some parts of the software to reach your goal.
3. Be accessed from any place in the world. With your online-based CRM, built using the RWD approach, you can access the information you need at any time and place, using any type of device. All you need is a browser. This also means you can have home workers in remote places, which ensures further savings and gives you more opportunities.
4. Synchronize with your key external systems and applications. That means you will no longer have to keep a few systems opened at the same time to copy and paste data you need at the moment. Your system will migrate the required information for you in seconds.
5. Be designed for your sales processes. The starting point of any customer relationship is the sale. You have a product or a service to offer which your customer wants to have. Any other aspects come later - customer support, exchange/returns of goods, further purchases, complaints. These would not exist without the initial sale. It seems obvious then, that your CRM should be perfectly tailored to fit your sales processes to ensure you can go the first step smoothly and correctly.
6. Streamline cooperation between your departments. Although the sale is always at the beginning, you don't want to neglect any other aspect of your relationship with the customer. It is crucial that the exchange of information is not disturbed. Your CRM should be built in a way ensuring that every worker accessing the profile of a customer has access to all the information about this customer without the need to contact other departments. In this way, you can avoid irritating the customer with long wait times.
7. Help you monitor your team productivity. We can make sure that your CRM stores information not only about your customers but also about the actions taken by any employee accessing your customer's account in the database. In this way, you can see what is working and what is not. You can have access to valuable reports on your employees' performance, which can help you make informed decisions regarding the future of each department.
8. Automate the workflow in your company. Certain parts of the processes you follow on a daily basis do not have to be performed by humans. We can ensure that your CRM is smart enough to put certain details together and predict your next move. It can suggest solutions based on your past actions. If some processes are schematic, we can ensure they are completed automatically.
9. Give real-time reports. An accurate information is key to make informed decisions. With an off-the-shelf solution, sometimes you have to allow for the system's delayed reports, while we can build your system to be always up-to-date.
10. Help you provide better customer service. Faster access to accurate information and optimized procedures mean more satisfied employees; more satisfied employees mean they can use their whole potential to provide excellent customer service.
11. Get you more customers. Excellent customer service means more customers. Additionally, a well-built CRM will give you demographic reports, which you can analyze in terms of acquiring new customers.
12. Allow modifications and additions at any time. If you require more functions in your CRM, we can take care of it for you. If you prefer, you can also have another software house do it for you as you are the owner of the source code. Your CRM can be tailored as long as it fits you perfectly.
Your system can do much more for you than you might have thought. Having certain part of your work automated gives you more of the precious time. So while your system can do your job - go and grab another coffee.
Ruby on Rails CRM
Our team of programmers works on one of the most recommended open-source frameworks: Ruby on Rails. It is also mostly asked for by our clients.
Why do we like to work on RoR?
1. GREAT TOOLS
Ruby is one of the most productive languages for programmers; it allows us to deliver more features in less time. If we can program faster, we can offer you a better price.
2. WIDE LIBRARY
Easy to search library offers best layouts for your applications. Ready layouts are also a great boost when it comes to a productive application development.
3. HIGH-QUALITY CODE
The code structure standardization means that it is easy to read for any programmer. In this way, your software can be later modified or developed further by any team of developers.
4. FLEXIBILITY
Any potential modifications are easier to introduce compared to alternative programming languages.
5. SECURITY
Ruby can handle a lot. At the same time, it is much safer than its peers. Eliminating security threats is one of our priorities.
6. COMMUNITY
Ruby is one of the most popular languages among programmers. That seems to be a self-explanatory statement in favor of RoR.
Our projects
We don't like empty phrases - check some of our implementations.
Ask us to share access to some of our projects
Bespoke CRM from Poland
SWAP YOUR AVERAGE CRM FOR YOUR IDEAL CRM
Why would you choose us:
- We are available for unlimited consultations in Polish or English.
- Your CRM will be developed by an experienced team of software developers.
- Your CRM will be perfectly tailored to your needs.
- You will get the best UX and UI design.
- Your application will be scalable and adapt to all screen sizes.
- We will develop your application and implement it in your company, ensuring proper training of your employees.
- You will become the owner of the application and its source code.