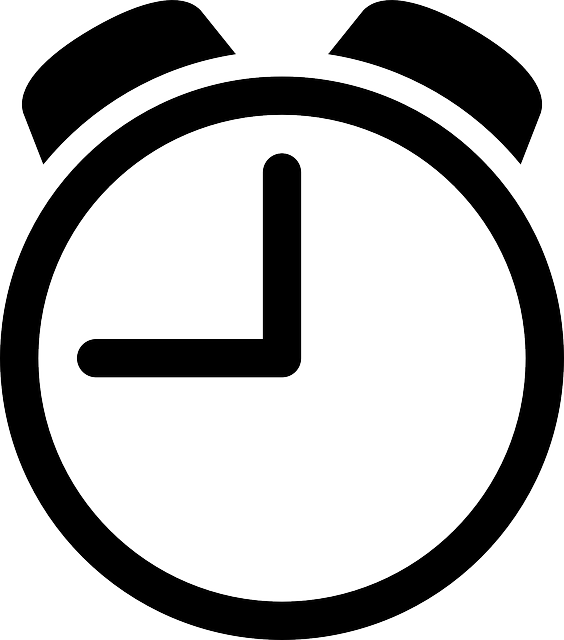 Est. reading time: 5 mins
The decision to outsource a bespoke CRM system is not an easy one to make. You have to think about many factors: the size of the solution, its functions, the time required for development, the cost... It is easy to get confused here, especially if you are not prepared for the conversation with the software house. To have it made simpler, get to know the process of software development now so that you can choose the best solution for your business.
Read about how to plan a good schedule for an IT project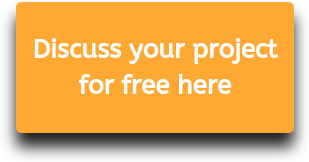 Where to start?
To start thinking about implementing a custom CRM application in your company, you should first make sure, none of the off-the-shelf solutions can fulfill the actual needs of your team. Only a bespoke application will be able to streamline all the processes in your company as it will be precisely tailored to your needs and to the character of your business. When you are certain this is what you need, you can move on to the identification of the areas that are to be streamlined by your CRM. Focus on the specific requirements you want the software house to meet, listing as many details as possible. It will help you quickly choose an appropriate company to develop your solution. To make the identification of your needs easier, you should seek advice from your employees as they will be the final users of the solution. It is them, who really know what would help them with their daily work. That's why you should talk to the teams from different departments and not hesitate to ask questions and discuss various matters. People working in certain positions know best, what is most time-consuming for them. At this stage, it is worth to think about which IT solutions specifically would be most functional. Of course, nobody would expect you to be an expert on technical details of IT systems. If you don't know what type of solution would be most effective for you, feel free to get in touch with us. Kamee advisors will be happy to help you specify your needs and choose the best type of software.
Read about 9 things you should know before you talk to a software house
How to choose a software house?
What is characteristic of tailor-made solutions is their uniqueness: your application was never tested by anybody else. What consequesnces does it entail? On software houses' websites, you will not see a demo versions and you will not see what your final solution would look like. However, completed projects will give you an idea of what the systems built by a certain team look like and how they function. Kamee programmers have already built over 100 pieces of business software, and you can have an insight into those by looking at the descriptions and screenshots of some of them on our website. In this way, you can see what type of solutions we develop and how complex they are. Looking for your bespoke software developers, read the agreement that you will be asked to sign. Pay attention especially to:
- ownership right transfer (will you be the sole owner of the solution or will you only have a license to use it?),
- the time required for the development (how many days will be commited to certain stages of the project; what happens if the deadlines are not met?),
- ways of payment (do you have to pay a lump sum of money or can you make several partial payments; when are you expected to pay?),
- software guarantee (will the software house be obliged to fix potential bugs; how much time will they be given to resolve an issue?).
I have chosen my software house – what's next?
The next step is to design the solution. If you work with us, this step will be completed through cooperation between your personal Kamee advisor and you as well as any representatives of you company that are involved. Consulting the solution with the final users will help to create a solution than will be perfectly tailored to the needs of your business. At this stage, our advisor will prepare a mockup, which will serve as a graphical representation of each module (part) of the solution. You will also discuss the functionality of the application, access levels, number of users, and all the other details which are key to built your software. Our consultants will offer you as much time as you need to create a mockup you are happy with.
When the mockup is ready and has found your approval we move on to programming. Depending on how big and complex your application, you can test first modules after 4 to 10 weeks. That allows us not only to detect any errors sooner but also to implement the solution in your company more effectively. At Kamee, your system will be tested by two independent teams to ensure the solution ideally reflects the approved mockup. You will be notified when your system is ready.
Read about how a web application is delivered to the client
My CRM is ready. What do I do now?
Once you have been notified that the application development has been completed, you get to have a final look at the system to check if it has all the elements that were agreed at the beginning of the project. When you are certain, the application has been developed in accordance with the agreed plan, it is installed on your chosen server. The next stage is the implementation of the solution. Some software houses offer help in this regard. Your personal Kamee advisor will assist you during that process. Online training through chat, Skype and email correspondence, as well as face-to-face meetings, will ensure all the users of the system know its full potential, which will mean that the workflow in your company is optimized and the investment in the CRM pays off.

More articles:
Comparing offers of tailor-made software - what to look for?
SaaS development company
Advantages and disadvantages of ERP systems
See our work:
Web application for course management - CRM/ERP/BI - Geneva, Switzerland
Bespoke system for an HR company - Würselen, Germany
---