There are many companies in the market offering building web applications (desktop, web, and mobile), which are developed in different models (e. g. SaaS). How to choose the best option for your company from all those that are available? Should you choose the brand that is most well-known.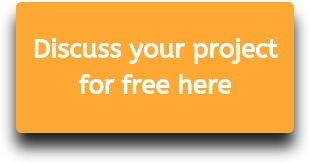 1. The price is not a priority
The mistake made by many who want to build their bespoke application is making the price of the software a priority factor when choosing the development team. The price covers consultations, documentation, app design, app development, testing... Each company will price this process individually. That's why it is essential to read the terms & conditions of your agreement as it is there where you should find a detailed description of the way the company will charge you. It is worth to pay attention to any additional fees, e.g. in terms of system implementation, IT support or fixing potential errors. The price of a quality service will reflect its value in a way, so it will mean investing a certain amount. However, if the application is optimally designed and developed, the investment will definitely pay off.
Where to outsource web app development? To a company that will give you an adequate quote and an agreement that will describe in detail the way the charges will be imposed.
2. A well-known brand doesn't equal the best choice
The choice of a well-known software house will definitely have some benefits but it will also entail potential risk. High prices, long waiting time for a reaction to raised issues, and unprofessional customer service are only a few of the issues that our clients encountered building their previous systems with different companies. It is not a rule but smaller companies are often more engaged and can offer better customer service. When choosing the software house which will build your application, it is worth to think about outsourcing software to a foreign country as it may turn out much cheaper while giving you the best customer service and most experienced professionals.
POLSKA
Where to outsource web app development? To a company which offers professional service that will guarantee great communication and cooperation.
3. References and portfolio
What is worth to look at when looking for your software house is the client references. These allow you to verify the company's declarations against the reality. It is the references alongside the company's portfolio that will give you a clear image of how successful the company is. The insight into the completed projects will allow you to see what systems a particular team has created as far. In this way, you will have a general oversight of the available options.
Where to outsource web app development? To a company which provides access to their implemented projects and has great testimonials.
The best you can do
is to trust a company that gives you a quote that clearly and reasonably justifies the price of the service and an agreement that informs you about the way it will charge you for design, development and the future use of the application. Remember that professionalism shows in the completed projects and client references rather than in the company's size or the well-known brand.

More articles:
MVP: what is it and why you need it?
Polish software developers
Bespoke vs. off-the-shelf software
See our work:
Bespoke system for an HR company - Würselen, Germany
Software for a manufacturing and trading company - CRM.ERP/MES/APS - Poland
---